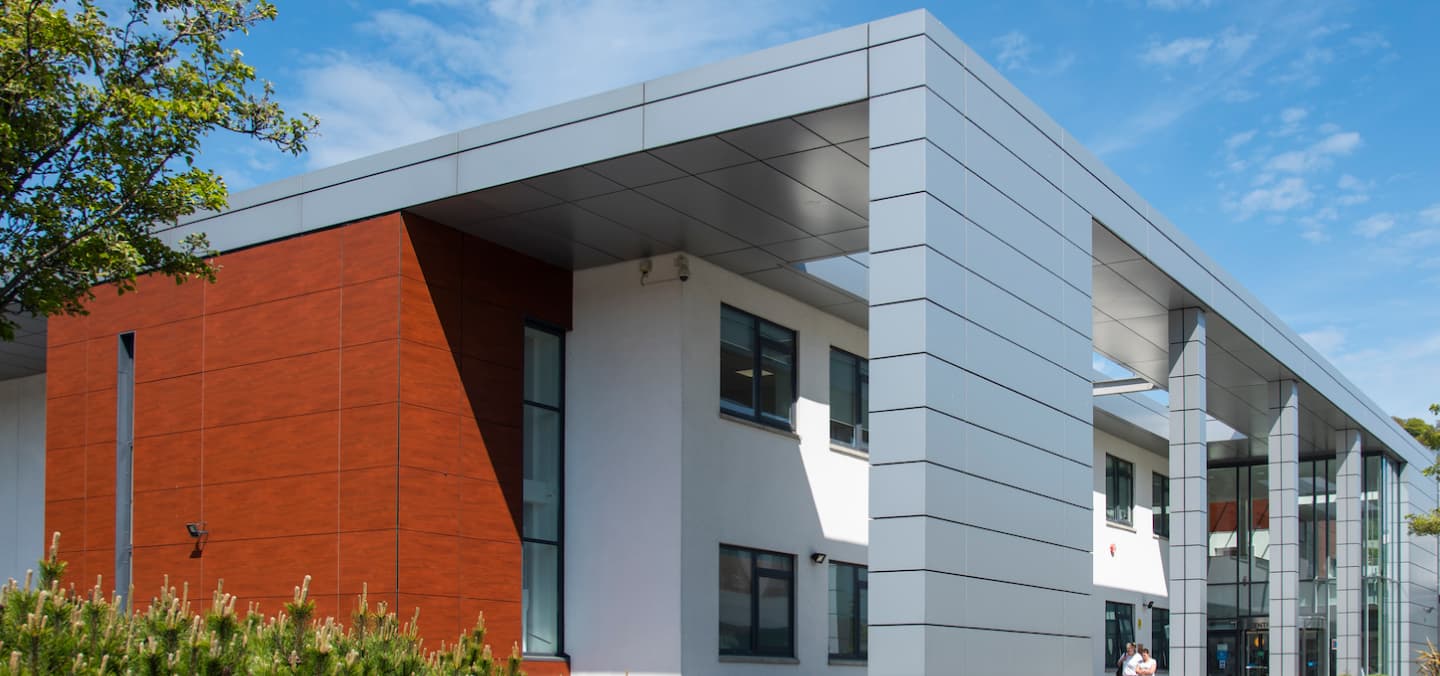 A day that everyone who has completed a qualification looks forward to is Graduation, a day described by the Chair of the Regional Board for Borders College, Tony Jakimciw, as "the best day of the college year". This year's Borders College Graduation ceremony, attended by approximately 600 graduands and guests, was particularly special to all those who crossed the stage to receive their higher education awards at Springwood Park in Kelso last week.
Angela Cox, presiding over her first Graduation as College Principal, commented on the strong sense of community and pride held across the Scottish Borders, adding: "As a college we are proud that we work hard to create opportunities to develop our students as whole people and in turn raise aspirations and enable success. In doing this we work in partnership with our local communities and employers. I would like to take the opportunity to thank them all for their continued support. Without their generosity of time, resources and expertise we would not be able to achieve all that we do."
Angela presented this year's Honorary Fellowship to Langholm entrepreneur David Stevenson, whose family founded the famous Edinburgh Woollen Mill of which David was Chairman until 2000.

David was born in the Haig Maternity Hospital in Hawick in 1941 but has lived his life in Langholm. In 1966 he married Alix, who is a former P.E. teacher, Olympic athlete and international hockey player. After being educated in the "Muckle Toon", he graduated from Edinburgh University, gaining a degree in Commerce and then qualified as a Chartered Accountant.

His working life commenced as an Accountant with Stewart & Lloyds in the Glasgow steel Industry, before joining the family business "The Langholm Dyeing Company" in 1967. In 1970 he and Alix opened their first "Edinburgh Woollen Mill" shop in Edinburgh and grew the business to around 200 shops nationwide before selling the company in 1996.

In recognition of his business achievements, David Stevenson was awarded a CBE in 1988 from Her Majesty the Queen, and for over 20 years he held the position of Deputy Lord Lieutenant of Dumfries. In 2012 he was made an Honorary Freeman of Dumfries and Galloway.

David's involvement with charity work is immense, and he is a past Chairman of both the "Robertson Trust" and "Scottish Sports Aid", and through his own family charity, he spearheaded the group which redeveloped the very popular "Buccleuch Centre" in Langholm.

In his younger days David was a local sporting hero and regularly represented Scotland and Great Britain in the Pole Vault. In 1964, both he and Alix were selected to represent Great Britain in the Olympic Games in Tokyo as well as Scotland in the Commonwealth Games in 1962, 1966, and 1970. During his sporting career David broke both the Scottish and British Pole Vault records on more than 10 occasions and he has represented both Scotland and Great Britain in his sport on nearly 50 occasions.

Today, he is very much a family man who enjoys spending time with their two daughters and four grandchildren but still manages to find time to pursue a mixed portfolio of business, charitable and community interests.
Special Awards 2017
Prizes and special awards were also presented to recognise the outstanding achievements of students throughout the course of their study. This year's awards were presented as follows: